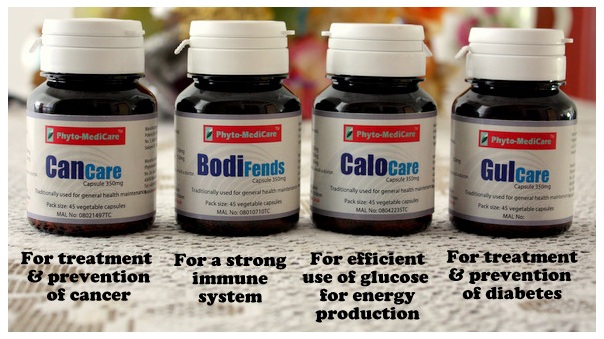 Destination
Destinasi
Shipping Charges*
Kos Penghantaran
Delivery Time**
Masa untuk ke destinasi
Postal Service
Servis Pos
West Malaysia
Semenanjung Malaysia
FREE
Percuma
1 to 2 days
1 hingga 2 hari
PosLaju
Sabah & Sarawak
MYR 10
1 to 2 days
1 hingga 2 hari
PosLaju
All other countries
Negara2 lain
MYR 50
7 days to 2 weeks***
7 hari hingga 2 minggu
Registered Airmail
*Shipping charges are set regardless of weight. **Orders before 12 noon will be sent out the same business day. Orders made after 12 noon will be sent out the next business day***Most of our international customers report receiving their goods in 7 to 10 days. Delivery time is highly dependent on the customs in your country.
Orders made over the weekend will be sent out the following Monday/next business day.
Your signature is required upon delivery.
---
*Caj penghantaran adalah tetap dan tidak bergantung kepada berat. **Pembelian sebelum 12 tengahari akan dihantar pada hari yang sama, selalunya, anda akan menerima barang pada keesokan hari. ***Bagi pembelian antarabangsa, masa untuk produk sampai bergantung pada kastam di negara anda.

Tempahan pada hari Sabtu atau Ahad akan dipos pada hari Isnin/hari bekerja berikutnya.

Tanda-tangan anda diperlukan untuk menerima bungkusan.
---
Holidays (2011)
Please note that orders made on these days will be sent out the next business day:
Tempahan pada hari-hari berikut akan dihantar pada hari kerja berikutnya:
20 January 2011 (Thursday) -- Thaipusam Holiday
3 and 4 February 2011 (Thursday and Friday) -- Chinese New Year
15 February 2011 (Tuesday) -- Maulidul Rasul
17 May 2011 (Tuesday) -- Wesak Day
Week of 29 th August 2011 (Monday to Sunday) -- Hari Raya AidilFitri
16 September 2011 (Friday) -- Malaysia Day
26 October 2011 (Wednesday) -- Deepavali
7 November 2011 (Monday) -- Hari Raya Haji, 2nd day